Sharing TRADESBase Pro data around your branches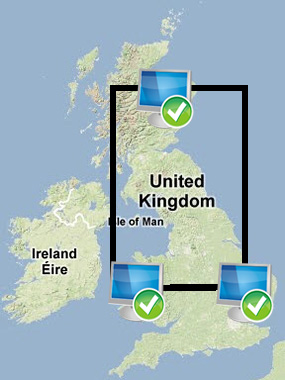 Normal Networking (LAN)
For companies requiring a multi branch solution our Management system will provide this solution, with a shared database of customers between your branches within the group. Stock control can be analyzed per group or by per branch. Each customer has a 'home' branch, however all Asset and Customer data is accessible from any branch within the group. Your branches can be in the four corners of the UK or further afield spread across the world... it makes no difference.
Stock can be checked for at other branches- as can any pending orders.
You can easily view data from any branch - so if you have a central contact telephone point for all branches, staff can see the progress of any job at any branch.
All data is available across the group and is instantaneously available to other branches.
Please contact us regarding PC Requirements for multi branch options as it does differ.
Sharing your TRADESBase Pro data with your branches around the world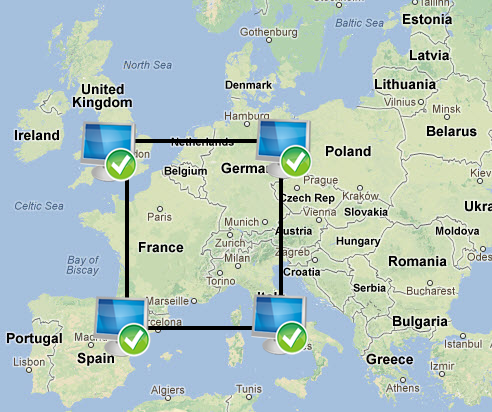 Multi Branch Pricing
1st: Purchase TRADESBase Pro (full version) the 'Forever Licence' of this version - this will also count as one branch licence. (the Lite version cannot be purchased as a Multi site)
2nd: Purchase a 2nd or as many branch licences as required.
The PC requirements for the Multi Branch do differ. On the central PC you will need to have Windows Server 2008 R2 or newer. You will also need to have a fixed IP address on this computer. You will also need to have an internet connection at the central PC as well as the 'branch' workstations. Branch workstations can have either Windows XP- Vista- Win 7, Win 8 or Win 10
We can provide help and support in getting your multi branch system up and running.... please phone for more information.
Contact us
Tel UK:
0800 011 33 50 or 01243 870369

International:

44 1243 870369